Medical Assisted Weight Loss in Cedar Park
Semaglutide and Weight Loss
New FDA approved weight loss drug could be the very thing that gives your weight loss journey the boost it needs!
Finally, Lose Weight and Keep it Off!
What Is Semaglutide?
Semaglutide is made up of GLP-1. Because of this, Semaglutide is effective in controlling your eating habits and reducing your appetite.
Expectations from Semaglutide Treatment
Semaglutide is known to have twice the effect as other weight-loss products. Some doctors even compare its effects to the result of gastric bypass surgery.
Benefits of Semaglutide Treatment
Getting a Semaglutide treatment can:
Benefit your cardiovascular system
Help in PCOS treatment
Lead to successful weight loss
Reduce other health related issues such as type 2 diabetes, high blood pressure and high cholesterol.
Your Semaglutide Appointment
Our practitioners will develop a weight-loss program based on your physiology and goals.
A prescription for the Semaglutide injection is included, and we will teach you how to administer it on your own.
We will monitor your progress regularly and adjust the prescription accordingly to ensure your progress follows the weight-loss plan.
How Much Does a Semaglutide Treatment Cost?
The price of Semaglutide treatment is based on the lab tests, clinic visits, and Semaglutide prescription.
Weight Management Consultation and Lab Fee – $250
Semaglutide Weight Management – $650/monthly for 90 days
Semaglutide Weight Management Maintenance – $500 monthly following your 90 days
FAQs
Is Semaglutide Safe for Patients with Type I Diabetes or Diabetic Ketoacidosis?
Semaglutide is not a substitute for insulin and should not be taken by people with type I diabetes or diabetic ketoacidosis.
Do Semaglutide Injections Cause Side Effects?
Due to the flusing of fat in the body, some clients may experience constipation, diarrhea, nausea, stomach ache, and vomiting.  But all these will be managed by our team. If you have allergies, hypoglycemia, or kidney problems, you are at risk of serious side effects when taking Semaglutide.
What is L-Carnatine?
L-carnitine is an amino acid that is naturally made in the human brain, liver, and kidneys. It helps the body turn fat into energy that promotes weight loss and is added to Semaglutide to enhance fat reduction.
How Do I Use Semaglutide?
Semaglutide is administered in subcutaneously in your belly with very tiny and painless insulin syringes that you will inject only once a week. The dosage changes within the 1st month however the injection will always be only once time per week.
Dr. Laurette Smith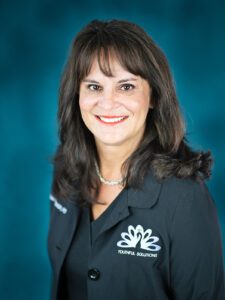 Nurse Holly
Medical Assistant Theresa
Start by booking your consult and getting your labs schedueled with us. You can call us directly 512-827-3439 or send in our client request form below. Thanks!