BioTE can be Life Changing!
Hormone Optimization With Biote
The primary goal of Biote is to help balance hormones through bioidentical hormone replacement therapy using pellets.
For both Women and Men.
Hormone balance is crucial to leading a healthier and more fulfilling life. That's why the mission of Biote is to help people live better, longer.*
What Is Bioidentical Hormone Replacement Pellet Therapy?
Bioidentical hormone replacement pellet therapy is a personalized approach to hormone replacement. It allows a patient's body to absorb the right level of hormones at the right time using a delivery method the body can process efficiently.
Pellets are small capsules (about the size of a grain of rice) that contain bioidentical hormones like testosterone or estrogen. A bioidentical hormone is the exact molecular structure of hormones the body produces naturally.
They are inserted under the skin, where hormones enter the bloodstream as they dissolve over several months. Our studies show that patients may see the effects of hormone optimization up to four weeks after a pellet insertion. Everyone is unique and some people may feel the effects immediately, while others may take up to two or more pellet insertions before they feel full effects.
Hormones delivered by pellet therapy bypass the liver, do not affect clotting factors, do not increase the risk of thrombosis, and avoid the fluctuations of hormone levels some patients may experience.*
Biote bioidentical hormone pellets are 100% Natural made from soy or the yam plant to create estradiol and/or testosterone molecules, unlike synthetic hormones, which are made from animal parts or urine and have a different molecular structure than what the body produces.
BioTE Legacy Providers
Dr. Smith  has been a top BioTE® provider since 2017 and her team achieved "Legacy" status as a BioTE provider based on her years of experience with the treatment and returning clients satisfaction.

Dr. Smith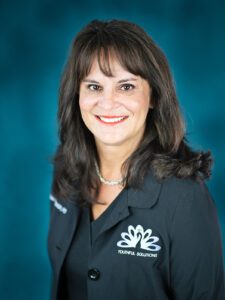 Taylor - Nurse Practioner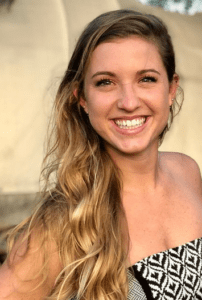 How to Get Started
1st – Book Consult (order labs optional)
First, schedule a consultation (call us or book online)
To speed up the process, call us directly, so we can order your labs.
Ordering your labs is optional for first consult.
2nd – Consult
Discuss your current hormone, thyroid, and vitamin D levels, medications, health history, and family history.
Get Labs ordered and completed if not done yet. Normally, we receive labs results back in 48hrs
Pre-Book next appt to Analyze Hormones & Get BioTE
We test your hormone levels with a blood test to find the root cause of your symptoms affecting your health and provides the best information to personalize your dosage of the BioTE pellets.
3rd – Lab Reviews + BioTE Procedure (Pellet Insertion)
or possibly 2nd if labs ordered at step 1.
Lastly,  have your pellet insertion done the same day as your lab reviews, unless you are not medically cleared by Dr. Smith. Then within a week to ten days after your pellet insertion, your Bio-identical Hormone begins to work, and back to their active lifestyles. Feeling better! 
Patient Overview - Dr. Cory Rice
Need to Lose some Weight too?
Finally, Lose Weight and Keep it Off!
Semaglutide
Medical Assisted Weight Loss
Can a new FDA approved weight loss drug help you hit your body composition goals? It may sound too good to be true, but hang on a minute— this treatment could be the very thing that gives your weight loss journey the boost it needs!
You may have attempted to lose weight and keep it off many times in the past. The ups and downs can certainly be difficult, but you may finally be able to lose weight and keep it off with the help of Semaglutide.