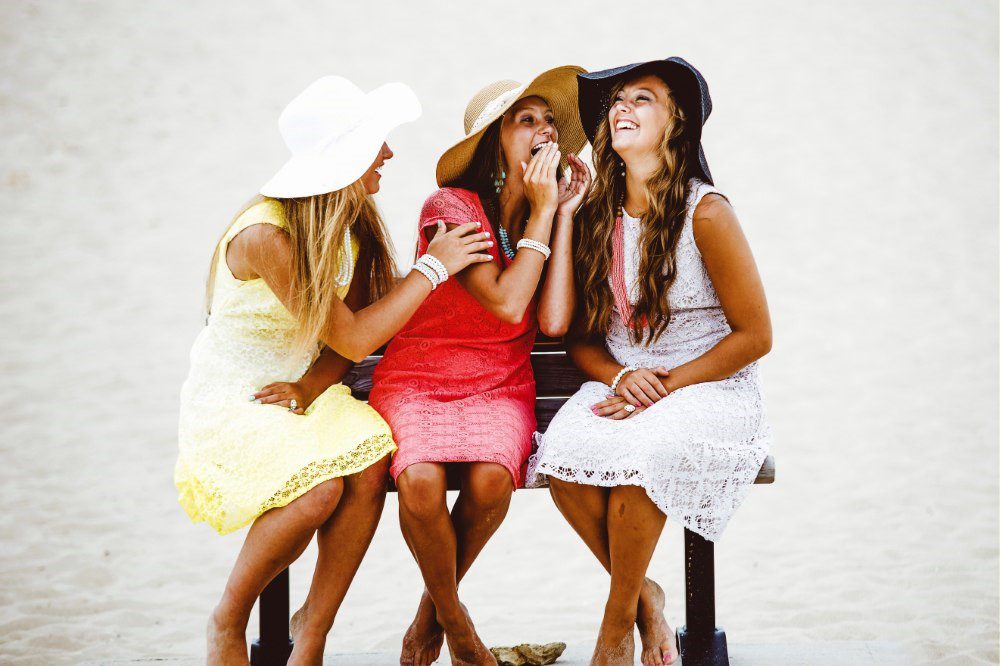 I had my first experience at another spa for lip filler that was really negative. My lips were really bruised, and uneven and the nurse was rushed. I met Cat, and my experience was night and day. She allowed me to ask any questions, explained aftercare, and even checked in on me the day after. I really can't express how comfortable she made me feel throughout the entire process. She took her time and made sure that I was happy with the results. She really wants to make sure you look and feel your best before you leave, and I highly recommend her to anyone who is looking to get an injectable service.
Amazing experience! The staff was so welcoming and friendly and I left glowing!
The staff is wonderful and I'm never disappointed after a treatment! 100% recommend this place!
The staff at Youthful Solutions is STELLAR! They are always so helpful in answering all my questions, they make me feel so comfortable and they take great care of me. The new location is incredibly roomy and very clean. I drive over an hour to get my treatments. I wouldn't go anywhere else.
I got my masseter Botox (back of your jaw) and it was by far the best decision I made. I would wake up every morning with my jaw locking / cracking due to my TMJ and ever since getting it, I haven't once dealt with any pain. I saw results by one week in and the team at YS Medispa have been so incredibly educational, helpful, and walked me through the entire process. 10/10 would recommend coming here! Best team of people and you'll be in great hands.
The staff here at Youthful Solutions makes you feel comfortable and confident knowing that you're getting one on one personalized treatment from trained caring women. They listen and don't push products on you like many spas. I love the ambiance here and leave the office feeling amazing after getting Botox or that wonderful hydra facial. I would recommend Nurse Caitlyn any day. I must stress that the prices are much lower and more reasonable than other spas I have gone to in Austin. I love that they offer many memberships with lots of perks. You have to try this place out. It won't disappoint.
Michele Trevino
2022-02-06
I love Yourhful Solutions MediSpa! Their professional and relaxing environment makes you feel welcomed right away, and they take the time to listen to you, and partner with you to find the very best "youthful solutions" suited to you and your wants and needs. I never felt pressured into adding any additional services I didn't want or need, and in fact when I asked about certain services they let me know that I really didn't need those, and it would be a waste of money for me at this point in time. They also understood that I just wanted to stay looking like me, not change myself into somebody else, and gave me results that were totally me, just refreshed and without the expression lines. I definitely will be going back in the future, and highly recommend them!
Victoria Gonzalez
2022-02-02
Very safe, friendly, and honest medi-spa!
A Great Experience

The staff has been friendly and helpful. They don't ever make me feel bad about asking questions or feeling hesitant, they are not pushy, and it's been a great experience. Don't feel deterred if you don't get a clear answer on the phone, the in-person is much better!
- Christina
Loved Each Service

I adore Dr. Smith and her staff! I have done most services that Youthful Solutions offers and have loved each treatment/service. I am religious about my Bio-T therapy and highly recommend the OMG injection for intimacy boost.
- Sara
GREAT Customer Service

Youthful Solution is an A+ medical spa. They do everything, total wellness, and beautifying treatments. They are also very nice and make you feel like you are their only client. I love GREAT customer service. I highly recommend them.
- Monica
Exceptional Service

First time at youthful solutions and I had exceptional service from the moment I walked in. Hannah and Emily were amazing as well as all the other ladies who assisted me during my time. Everyone made me feel so welcomed and comfortable, I will definitely come back!
- Ashley
Skills That Make the Clock Turn Back Time

It all started when first saw an ad on Facebook for a hydro facial and botox. The hydrafacial with a lovely lady, was very effective, my skin looked incredible. Then I meet the savvy Nurse Injectionist who does fillers and things of that kind. She's hands-down my favorite medical professional I've encountered. She's got everything! A witty personality, a steady hand, and the skills that make the clock turn back time…on your face that is. I started with Dysport, decided to upgrade my face a bit more with tear trough fillers. I came back for Juvaderm in my cheeks to support my under eyes. My face looks full of life again and I didn't even need a touch-up. She knocked it out of the park the first time. Love this place and have recommended it to all my friends.
- Sandra
I Am Feeling So Much Better

Youthful Solutions is great across the board. I like the medspa but love Dr. Laurette Smith who specializes in female hormone imbalance. After just a month, I am feeling so much better. If you are on the fence, just go and meet them. The staff is awesome; very welcoming and kind.
- Monica
The Best

I've received my first injections at Youthful Solutions. Since then I've had it done twice with other local businesses. The reason being was I moved out of Austin into the country. Hands down Youthful Solutions has been the best. The doctor was so knowledgeable. The staff was friendly and the results were AMAZING! I will definitely be going back here the next time I'm in need of a touchup. The doctor was super focused on where to do the injections so as to not have droopy brows. I went in for a follow-up and to get before and after pictures and I absolutely loved my results.
- Jaridann
Staff Expertise

I really like this place. I have been to a couple of different places and I really appreciated the lack of push to purchase and overall staff expertise. I felt like I was listened to and they really wanted to honor what I was looking for instead of pushing things at me. The facility was very clean and the staff professional and personable. I highly recommend it.
- Amy
A+ Medical Spa

Youthful Solution is an A+ medical spa. They do everything, total wellness, and beautifying treatments. They are also very nice and make you feel like your their only client. I love GREAT customer service. I highly recommend them.
- Monica
I Can Hardly Wait to Get Back

These are not only kind, generous and lovely people, but fantastically professional as well. I can hardly wait to get back. They work diligently to make your appointment comfortable, offer the best value and care. They are honest and trustworthy. My lip lines cannot wait to disappear…well, I cannot wait to see them gone. I have the utmost trust that I will be thrilled with my final results.
- Elizabeth
Help Turn Back the Hands of Time

Welcome to 48! I wanted to take a moment and tell everyone about Dr. Smith and her incredible team!First impressions are everything, and as someone who works in the medical aesthetic industry, I know how important it is to put your best foot forward and represent your craft. So when I noticed that I was developing jowls, exaggerated facial wrinkles, lacking energy, experiencing brain fog, gaining weight in my abdomen, and had a diminished libido I knew that I was likely experiencing perimenopause and needed answers.I met with Dr. Smith and discovered that my hunch was correct! She explained that she could help balance my hormones with Biote; next on the list was to improve the sagging I was experiencing on my neck, jawline, and around my mouth. We discussed many options but finally settled on a new treatment that she offered called Profound. The procedure required numbing but wasn't painful, I did have a little bruising and swelling over the next three days but went on with life as usual and nobody noticed. Dr. Smith explained that the results of this procedure take a little time to develop since we are rebuilding collagen, elastin, and hyaluronic acid, however, I felt like I could see the results pretty quickly and five months later I am absolutely loving the results I am seeing!If you're looking for a doctor who can help you turn back the hands of time, then I recommend you visit Dr. Smith and her team at Youthful Solutions in Cedar Park.
- Leigh
I'm Completely Blown Away

Today was my first visit to Youthful Solutions in Cedar Park. All I can say is WOW, I'm completely blown away by how nice, and super friendly everyone is in their office. Excellent 5 Star service for Botox. I'm Super excited to go back to experience their other services. Thank you so much, Ladies! I will be a Client forever! Stay safe, Stay well!
- Lynn
Genuinely Cares About My Concerns

Dr. Smith and her team have been compassionate and helpful while helping me with, (via Biote and was recommended by my GYN) the crazy hormonal fluctuations of mid-life. As a singer-songwriter it's especially frustrating when it affects your vocal range. Dr Smith is a great listener and genuinely cares about my concerns and my health! I highly recommend her and her team. Grateful!
- Sarah
I Enjoyed My Treatment

I have tried other 'Male oriented ' Doctors before. This place is head and shoulders above that. They service men and women so you can book double appointments with your significant other too. All in all, I have enjoyed my treatment there and plan on being a customer as long as they are open!
- Nick
World Class Service

I can't say enough about how amazing the aestheticians are at their craft! Every time I go in they work magic on my face. They are thorough, professional, and great at what they do. The Hydrafacials are the best I have gotten and they truly provide world-class service. If you are looking for a great facialist, Go to Youthful Solutions.
- Veronica
Terrific Results!

I had my first Hydrofacial and WOW! A great experience with terrific results. Love the smoother & tighter texture, unclogged pores, and super clean glow. Cassy was awesome explaining each step along the way. Can't wait for the next one!! Thanks!
- Shaune