HydraFacial in Cedar Park
One of the most popular treatments here at Youthful Solutions. This multi-step treatment cleanses, exfoliates, and extracts dead cells. It then rejuvenates the skin by applying a serum infused with antioxidants, peptides, and hyaluronic acid.
HydraFacials are mainly used to address the following concerns:
Fine lines and wrinkles
Dark spots
Hyperpigmentation
Clogged pores
Enlarged pores
Mild acne
Oily skin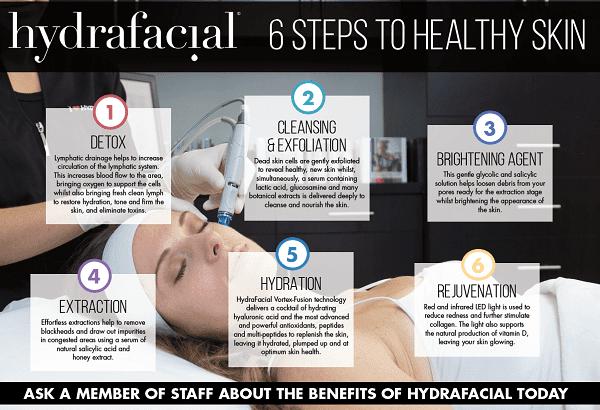 How Does the HydraFacial Device Work?
HydraFacial employs a unique, spiral suction tip that dislodges impurities and delivers the serum deep into the pores by opening them up during the treatment.
This painless in-office procedure promises to deliver immediate, long-term results for people of all skin types, with absolutely no downtime.
Although some people experience slight tightness and redness for about an hour or so following the treatment, the side effects and risks of HydraFacial are minimal across the board.
Add a Booster!
DermaBuilder Booster to help diminish the appearance of fine lines and wrinkles while also enhancing the skin's elasticity for visibly noticeable results.
Brightalive® Booster Serum Powered by ZO® Skin Health. HydraFacial and ZO Skin Health have teamed up to create a new booster that's sure to make your skin shine.
CTGF™ is a Vortex-Booster™ with naturally derived growth factors being the main ingredient in CTGF™, skin health and vitality will improve overall, and skin will be brought back to its youthful state.
Purchase either a single treatment, package of 3, or start with our Luxe Membership that includes a complimentary HydraFacial monthly.

Schedule your appointment by calling us or filling out our form below.
You can book online as well.