Facial and Lip Enhancements
Here at Youthful Solutions, we have helped both men and women achieve their facial balancing with the skillful injection of facial fillers. We have 3 nurse injectors
What is Facial Balancing?
Facial balancing is sometimes called the "harmonizing" of the face. It's all about ensuring harmony and proportionality between your facial features, ensuring that everything from your chin to your lips to your nose are in the correct ratio. Through facial balancing, patients can achieve a selfie-ready profile, and gain great confidence in how they look.
It's important to note that facial balancing is a highly individualized treatment. It's all about providing you with tailored results, as dictated by your facial features and your aesthetic goals.
How Long Does a Face Balancing Procedure Last?
Treatments last anywhere from 1-1.5 years with minor maintenance touch ups needed.
Facial Balancing addresses the following concerns:
Moderate wrinkles and fine lines
Facial volume (hollows/indentations)
Minor sagging/loose skin
Restore lip volume and soften lip lines
Smooth and soften skin
Having a Consult is Best 1st Step: During your consultation with one of our 3 aesthetic nurse injectors you will be able to discuss your facial rejuvenation goals and they will recommend the procedures and best products that will optimally address your concerns. As you can see, there are quite a few options so it is best to come in for a consult so we may assist is what is the right type of filler for you.
Juvéderm: is by Allergan
Juvéderm Voluma: This filler is often used for the cheekbones, chin, and jawline. It is also the longest-lasting HA filler (up to 2 years)
Juvéderm Ultra: This filler is a great choice for the cheekbones, chin, nasolabial folds, lips, and jawline. If someone wants big lips, has super de-volumized lips, or needs to build a lot of shape and structure, we opt for Juvéderm Ultra XC via needle. It is thicker than Juvéderm Volbella XC, and it loves water, so the lips can hold better shape and get super juicy.
Juvéderm Volbella: This filler is another great choice for getting juicy lips. Most of our patients want a natural, hydrated, augmented lip, and are rarely in the market for the Kardashian/Jenner effect. It is soft and natural-looking and, most importantly, feeling. So, in kissing your partner, it is least likely to feel any different than a normal lip.
Juvéderm Vollure: This product is recommended for the jawline and nasolabial folds. It also lasts 18 months, which is a nice bonus.
Restylane: is by Galderma
Restylane L: this product is for under the eyes and the tear troughs. Restylane is ideal for this area.
Restylane Defyne: This product is great for enhancing your jawline.
Restylane Refyne: This filler is made to help soften and minimize laugh lines, nasolabial folds, and marionette lines.
Restylane Lyft: this filler or a Juvéderm product to give the cheekbones a nice lift.
Restylane Silk: for the lips to smooth those stubborn wrinkles around the mouth.
Restylane Kysse: This product is also made to enhance the lips and has lidocaine to ease the injection pain. It lasts up to one year.
Restylane Contour: This filler is used for cheekbones and to give more lift and definition to the contours of the midface.
What is a Common Price Range for a Treatment?
The price tag for face balancing varies based on the area of the face being treated, the amount of filler being used, and the number of treatments needed.
For one facial balancing treatment to correct mild asymmetry, patients can expect to pay $500 – $750.
Moderate cases typically range from $1500 – $1800 or more per treatment.
If you are seeking a full-face optimization, costs can range from $3,000-$6,000.
We accept Care Credit and Cherry Financing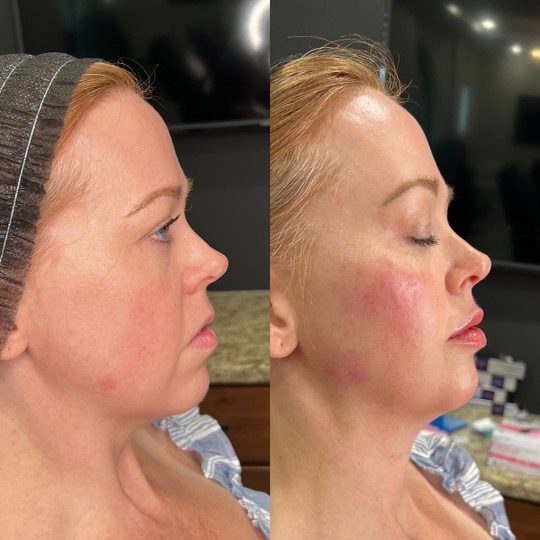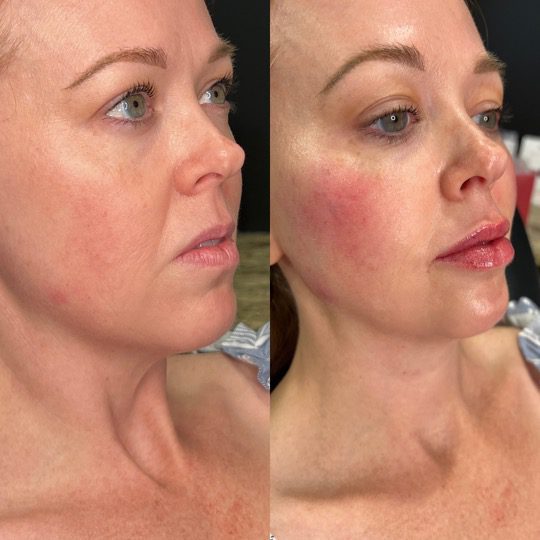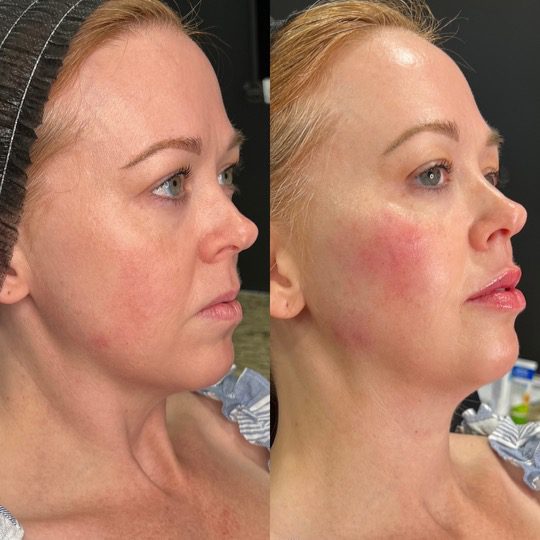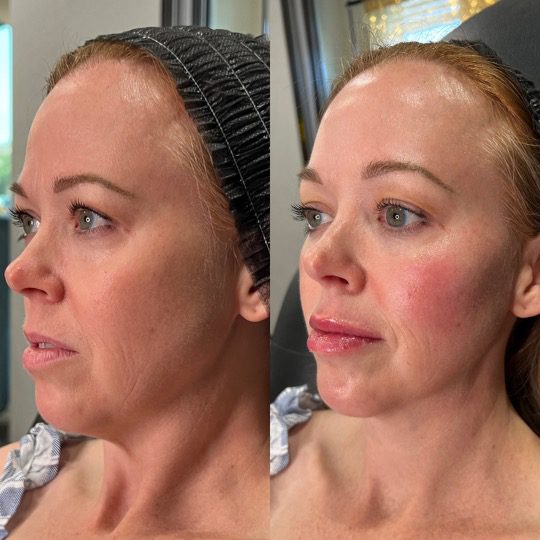 Holly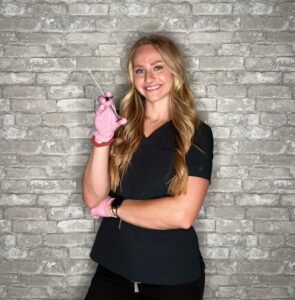 Becca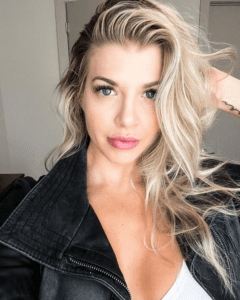 Taylor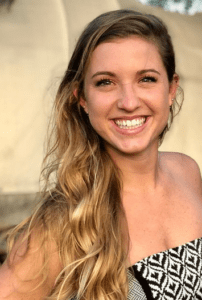 Lip Enhancement Options
Beautiful lips can be a symbol of youth, health, vitality, or sensuality. Like the rest of our bodies, each person's individual lips shape is unique. Additionally, as we age, the lips tend to lose volume over time. Various techniques can be used to enhance the appearance of the lips.
Some patients are concerned about fine lines along the border of the lips, a lack of definition, or simply a lack of volume.
We offer a number of options for lip enhancement, including injectable lip fillers, lip lifting or lip flip!
Here's a brief rundown of four popular options:
Restylane: Best for overall volume and structure around the border of the lip.
Restylane Silk: Best for a soft finish. It's approved to be administered using a cannula (a finely-tipped needle associated with less bruising).
Juvaderm Ultra: Best for a plush finish. It's an excellent option for increasing the body of the lip because it pulls in a lot of hydration.
Volbella: Best for subtle plumping. This recently-approved formula is helpful for minor enhancements and fine lines around the mouth. Another advantage of this filler is that it can last longer than other types.
Botox/Dysport: Best for Lip Flip