Body Sculpting in Cedar Park, TX
Benefits of EmSculpt®
EmSculpt® was the first to prove in aesthetics — both muscle and fat cells can be treated in one session. 
Emsculpt® also sculpts Abs while simultaneously building Core muscle mass, resulting in well-defined abs. One treatment with this unique device is equal to 20,000 sit-ups and for the butt-lift equal to 20,000 leg squats. No downtime and sweating like the gym.
How Many Treatments Do I need?
Initial protocol is usually 4 – 6 treatments in a 3-4 week window.
Just like going to the gym, it's muscle work and if you don't repeat it, you lose it. Recommended maintenance is to do a single maintenance treatment at six weeks and then every 12 weeks after that. You can always do MORE with our Contour Club Membership, but that is the recommended minimums to maintain results.
A FREE body contour consult apointment is a good first step to seeing if this is a fit for your needs.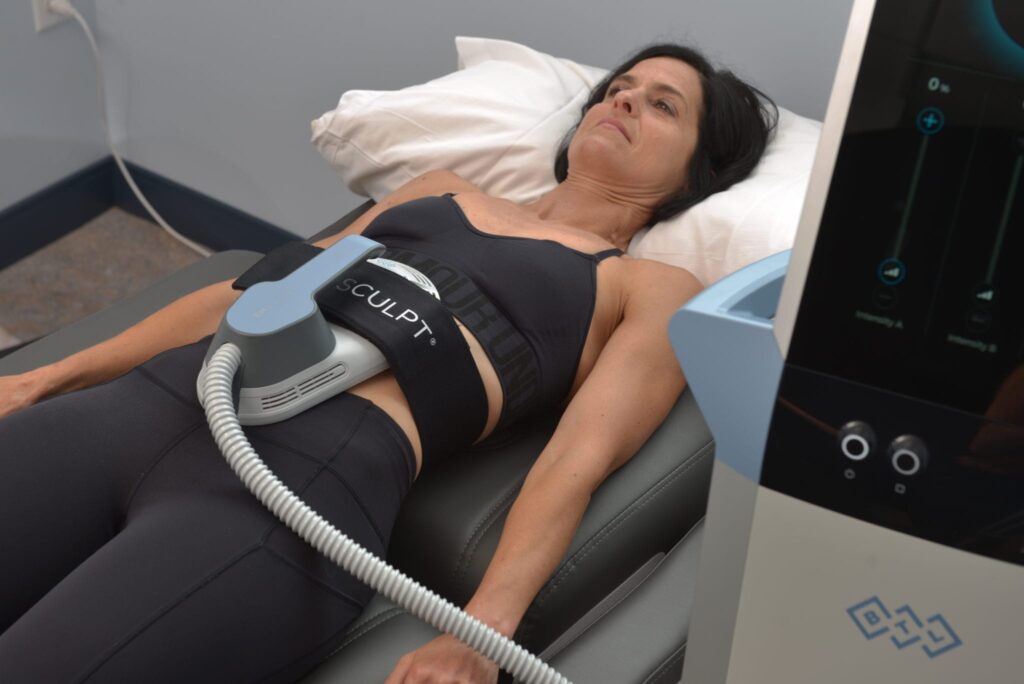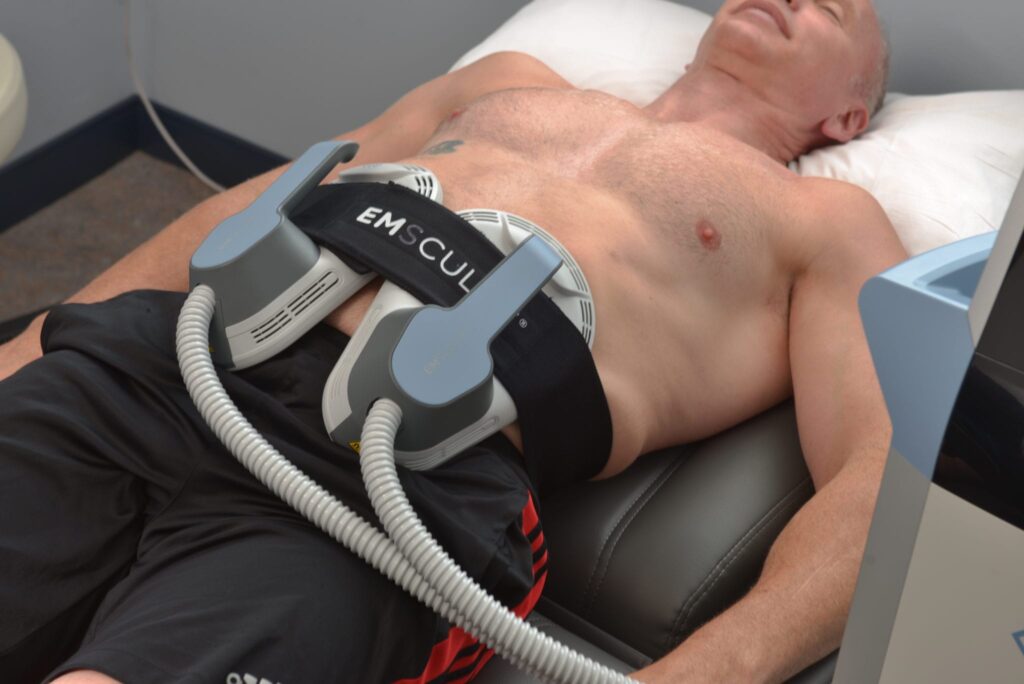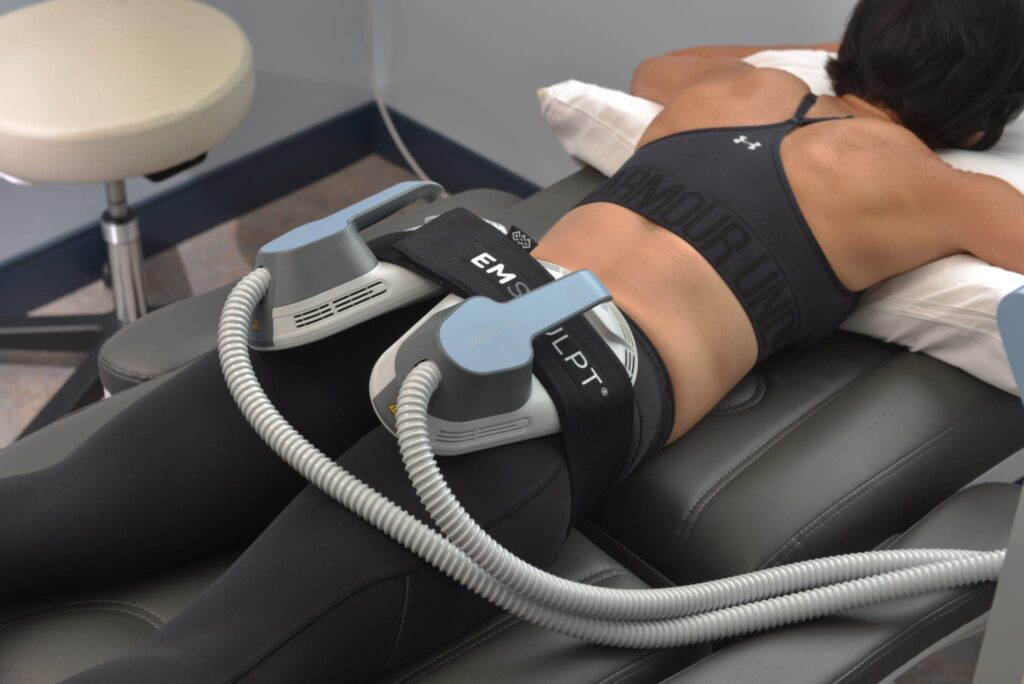 Combine Vanquish with Emsculpt
Combining Vanquish ME for Full Waistline Fat Reduction + EmSculpt for Abs Toning and Sculpting produces significant results and maximizes the benefits of each treatment. We offer a Complete Package for both. Ask us!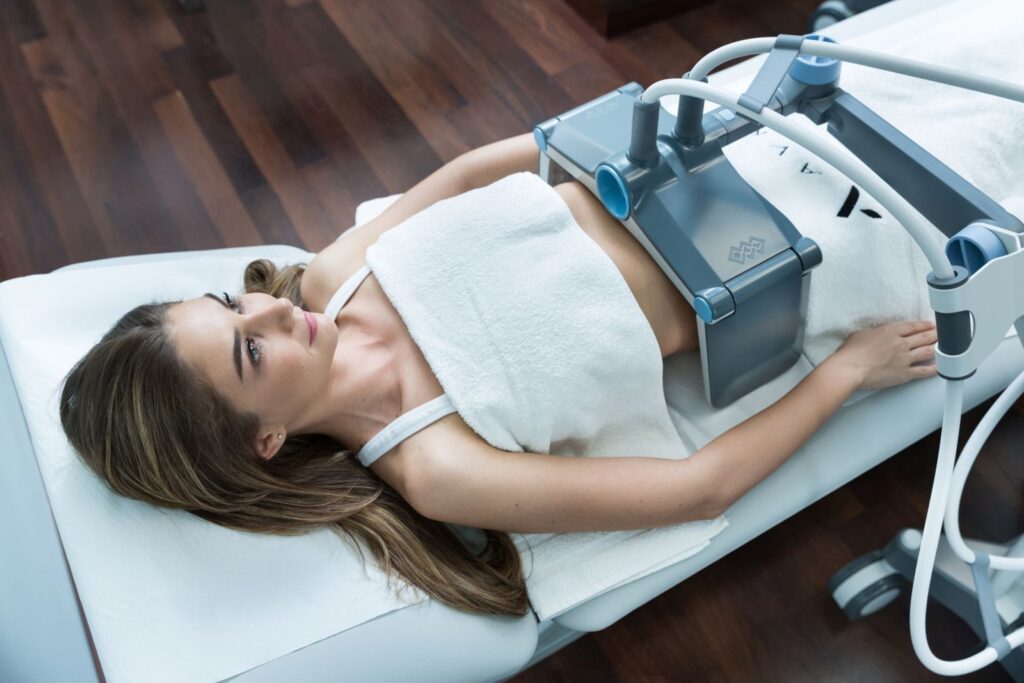 To learn more about Emsculpt® or Vanquish Body Treatments call us or submit client form below. Online Booking Available!