EmSculpt Body Sculpting in Cedar Park
Build Muscle. Burn Fat.
EMSCULPT muscle toning is a painless, non-surgical body sculpting solution that induces 20,000 muscle contractions in 30 minutes. These types of results are not achievable through your traditional, everyday workout. EmSculpt technology uses high-intensity focused electromagnetic (HIFEM) technology and can be used on areas including the stomach, buttocks, arms, and legs.
The EmSculpt muscle toning protocol for how many treatments are needed will depend on your specific goals, but generally a minimum of 4 sessions twice per week. We also have special packages to accommodate most needs.
Benefits of EmSculpt®
EmSculpt® was the first to prove in aesthetics — both muscle and fat cells can be treated in one session. Clients will notice not only a significant visual improvement but also increased confidence and satisfaction.
Emsculpt® also sculpts abs while simultaneously building muscle mass, resulting in well-defined abs. One treatment with this unique device is equal to 20,000 sit-ups. Other benefits of EmSculpt® include:
19% reduction in subcutaneous abdominal fat
16% increase in muscle mass
Average reduction of 4.4 cm around the waist
96% satisfaction with treatment results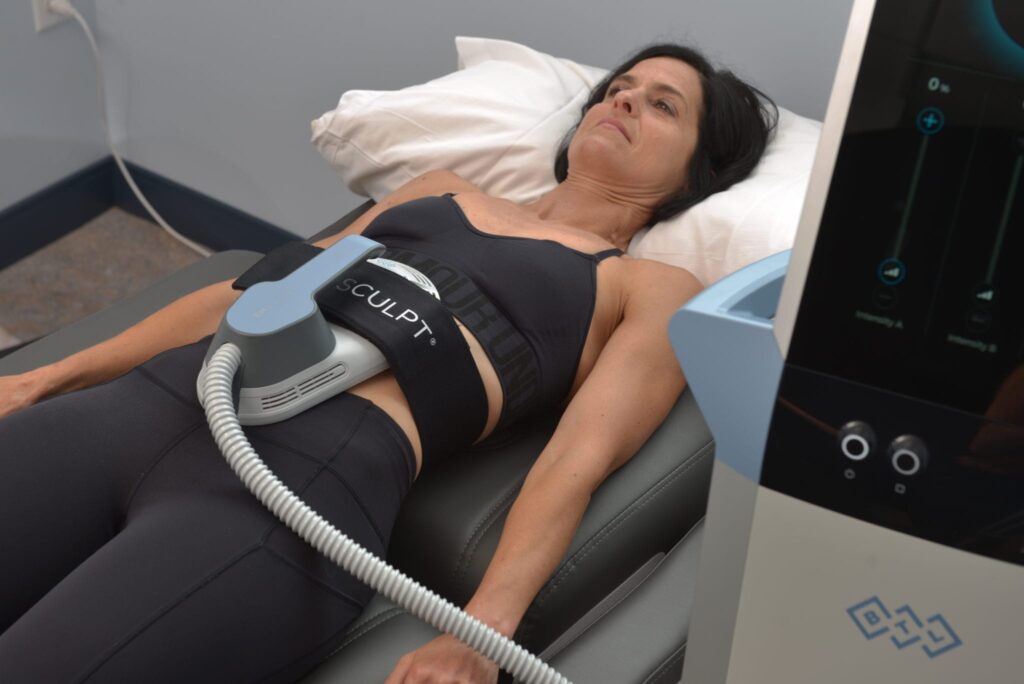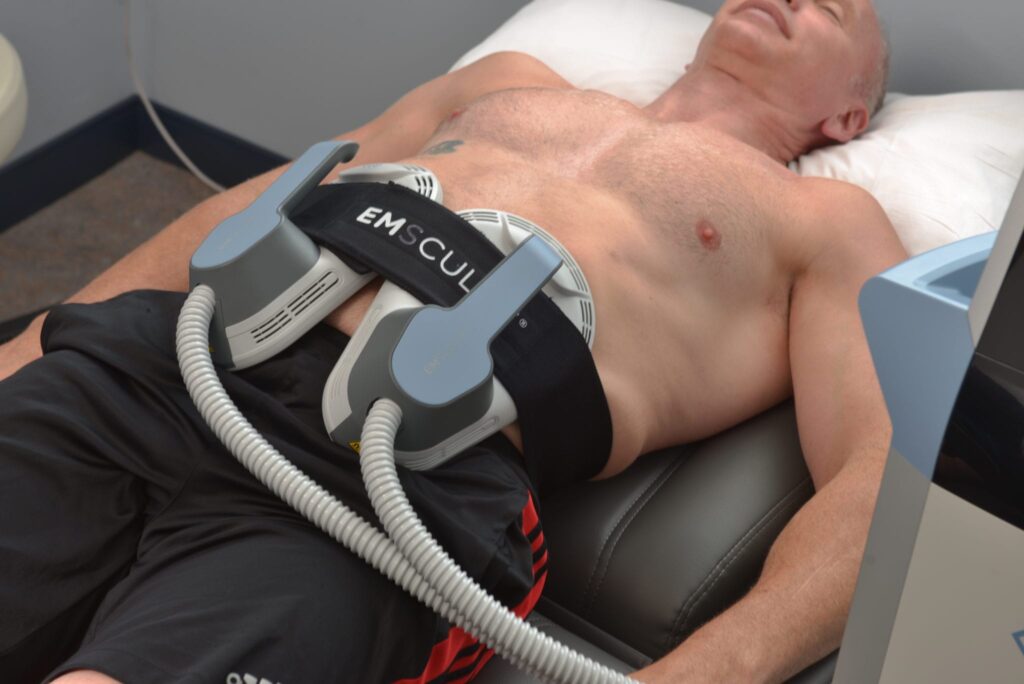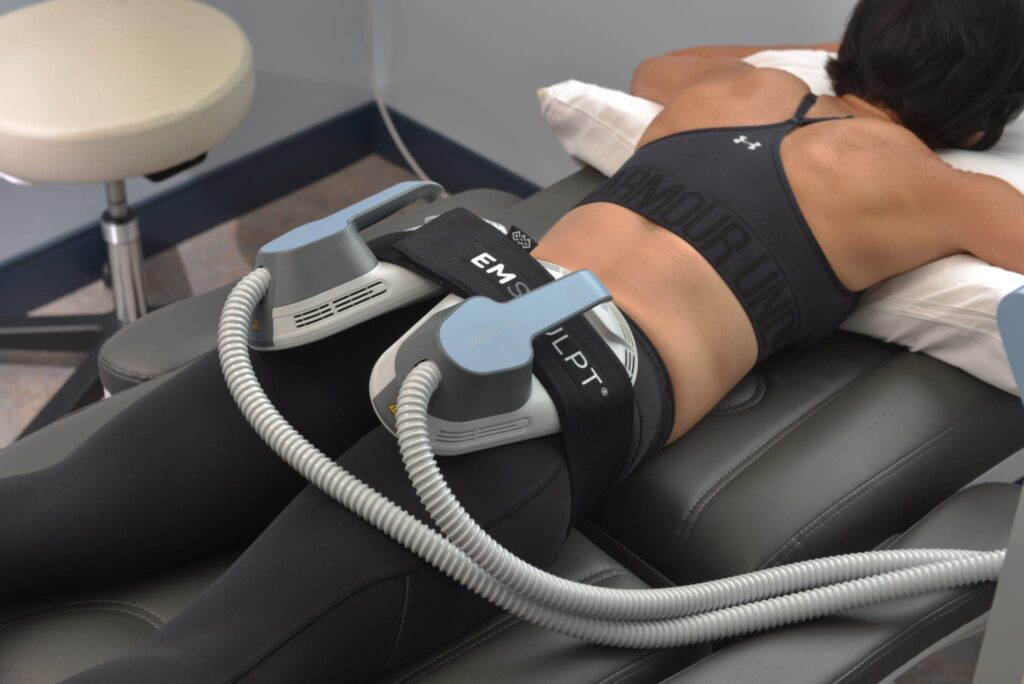 Combine Vanquish with Emsculpt
Combining Vanquish ME for Full Waistline Fat Reduction + EmSculpt for Abs Toning and Sculpting produces significant results and maximizes the benefits of each treatment. We offer a Complete Package for both. Ask us!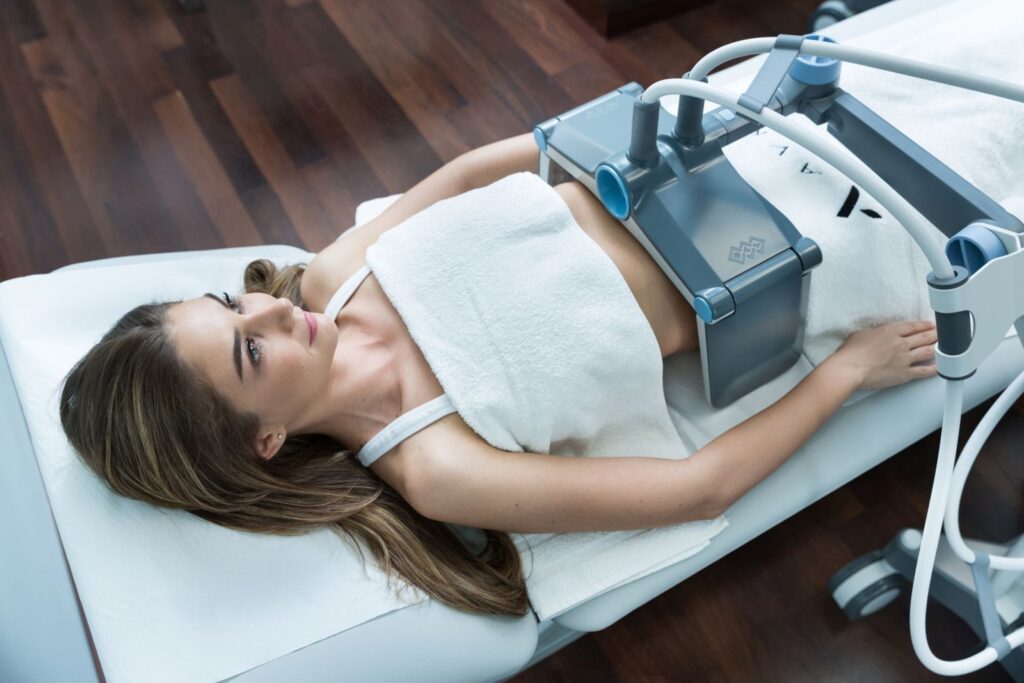 To learn more about Emsculpt® or Vanquish Body Treatments call us or submit client form below. Online Booking Available!